Tax Forms
1040.com
Anyone who has slowly dredged their way through the IRS site for tax forms and publications during the peak of tax season will love this site. Find federal and state forms and publications, links to various state tax authorities, the IRS bulletin board system, current tax news and information, and more. Includes a calendar of important tax dates throughout the year. From a company that produces commercial-grade tax software.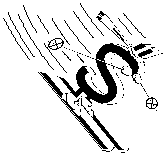 Internal Revenue Service: Forms and Publications
This site from the Internal Revenue Service includes all federal tax forms, publications, instructions, and regulations, back to 1990. Also includes information about filing extensions. Many of the forms are available in type-in/print-out format.

What's Hot In Tax Forms, Publications, and Other Tax Products
Collection of links to information about tax law changes and changes to tax forms and publications for the current tax year and later. Covers individuals, businesses, and specific tax topics such as excise taxes, estates and trusts, and retirement plans. From the Internal Revenue Service (IRS).

California Franchise Tax Board
Contains current and prior-year California tax forms, instructions, and publications. Provides information about Netfile, the free e-filing option for California state taxes. Also offers an interactive tool for checking on the status of your refund.

California Tax Library
A directory of Web resources for California tax information, including forms, publications, rates (including sales and other local taxes), news, laws, state agencies, and more. Maintained by an individual as a hobbyist site.